Publication Printing Installs New 4-Color Press
Another important capital investment for Pub Printing is the recent installation of a new Shinohara 66IV 4-Color Press. Increased quality, automation and faster production speeds combine to enhance our ability to offer even more competitive pricing.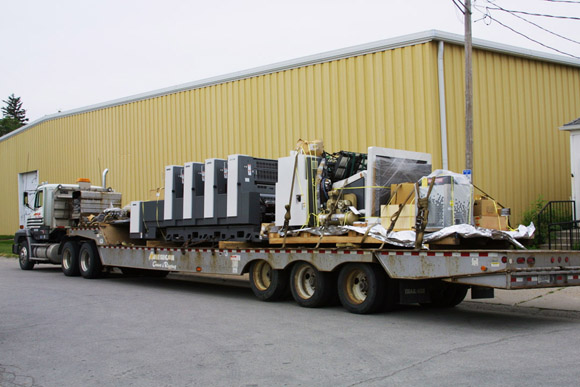 The press arrives after uncrating and staging by American Crane.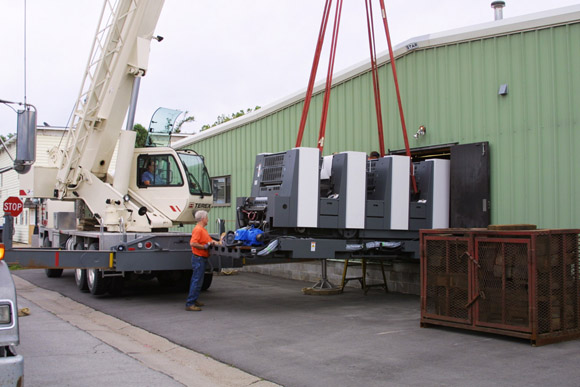 The big swing – the largest component is craned into the building.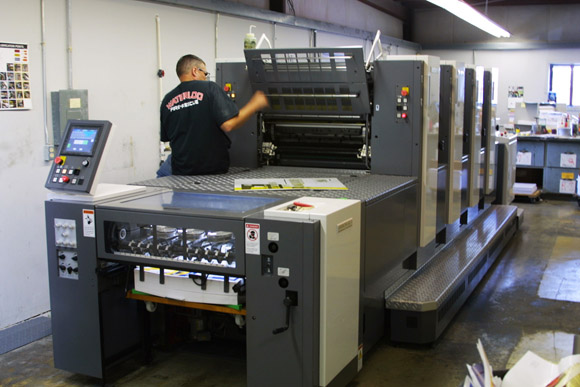 After installation, wiring and testing, Marty does the first make-ready.